Mortgages
What Could Millennials Give Up To Save for a Mortgage Deposit?
4 minute read
For many millennials, owning a home can feel like a distant dream, especially when their lives are consumed by smartphones, superfoods and subscription services. And, with UK house prices slowly on the rise, the challenge of getting on the property ladder is becoming even greater for those born between the mid-80s and late-90s.
According to the UK House Price Index for April 2018, the average house price in the UK, excluding London, currently stands at £193,191. Based on a deposit of 10%, it means first-time buyers outside of the capital need to save an average of £19,319 to buy a property, while those in London face having to raise an eye-watering £48,458.
To stand any chance of saving the money they need for their first home, millennials may have little option but to give up some of their favourite things – whether that's a Netflix subscription, gym membership, or their daily avocado. But how long will they need to go without these essentials in order to raise the necessary funds?
Click here or scroll down to view the full infographic.
No Netflix for 161 years
Most millennials can't get through an evening, let alone a weekend, without bingeing the latest boxset. However, the harsh reality is that they'd have to curb their Netflix addiction for 161 years to afford a deposit of £19,319. The 'streaming generation' would be facing as many years without Spotify or Apple Music, while cinephiles would have to wave goodbye to their Cineworld Unlimited membership for 90 years.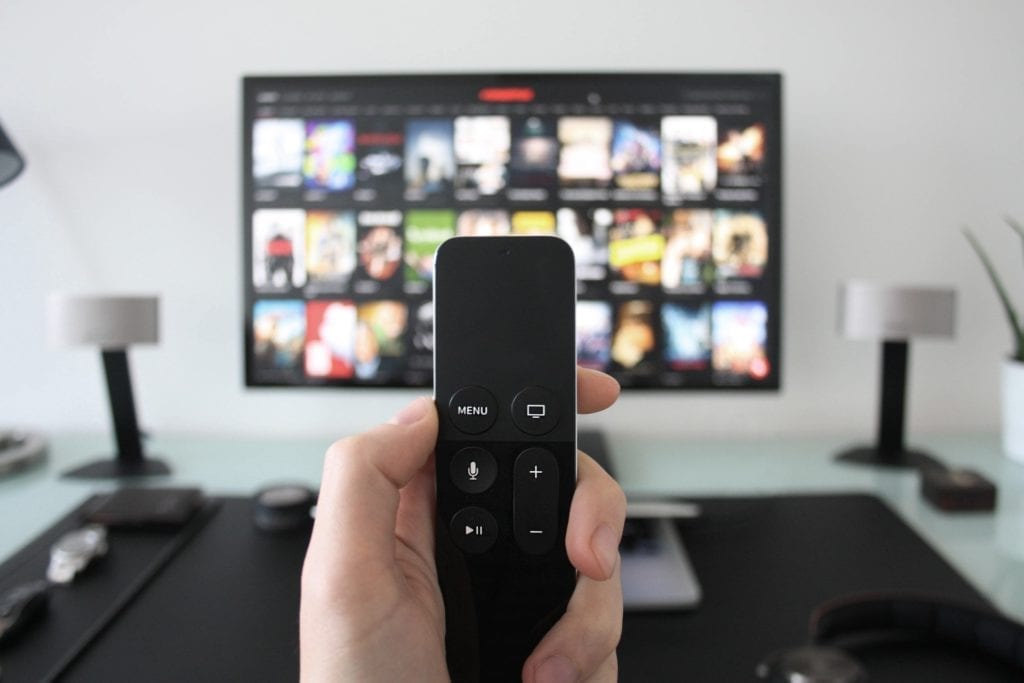 No Nando's for 27 years
How would a millennial survive without their weekly chicken fix? Well, if you have any aspirations of owning a home, Nando's would be off the menu for an agonising 27 years. To make matters worse, you'd have to wait 74 years for your next McNugget or 83 years for a Zinger Box Meal. Superfood fanatics, meanwhile, would have to forgo their daily avocado for 53 years, while caffeine addicts would need to cut out that morning Costa for 25 years.
Forget about fitness   
There aren't many things more 'millennial' than smashing down a protein shake after a gruelling gym sesh. Keeping yourself in shape while saving for your ideal home might not be possible, however. To raise the money you need for a deposit, you may have to sacrifice that PureGym membership for 107 years and put away the protein powder for 47 years. You can also forget about those all-important sports massages – but only for 32 years.
Of course, there are better ways to save for a deposit than scrapping all the things you enjoy. By assessing your monthly spending, cutting back on non-essential purchases and setting aside a portion of your salary each month, it shouldn't take you too long to get yourself on the housing ladder. You may also wish to explore one of the various government schemes that offer support to first-time buyers, such as Help to Buy and Right to Buy.
The research for this infographic was conducted exclusively by Just Mortgage Brokers. All prices were accurate as of July 2018 and based on information published online by the featured companies.
Sources
https://www.cable.co.uk/guides/sky-family-bundle/
https://www.netflix.com/signup/planform?locale=en-GB
https://www.spotify.com/uk/premium/?checkout=false
https://www.amazon.co.uk/amazonprime?_encoding=UTF8&ref_=kindle_prime
https://www.apple.com/uk/apple-music/plans/
https://disneylife.com/uk
https://www.cineworld.co.uk/unlimited
https://www.myprotein.com/sports-nutrition/impact-whey-protein/10530943.html
https://www.nandos.co.uk/food/menu
https://www.londontoolkit.com/briefing/prices_coffee_shops.html
https://www.fastfoodmenuprices.co.uk/kfc-prices/
https://fastfoodprice.co.uk/mcdonalds-prices/
https://fastfoodprice.co.uk/subway-prices/
https://www.krispykreme.co.uk/click-and-collect-doughnuts
https://www.tesco.com/groceries/en-GB/products/254855503
https://www.lootcrate.com/crates/marvel
https://www.hellofresh.co.uk/how-it-works/
 https://www.pactcoffee.com/
https://www.harrys.com/en/gb/trial
https://www.nakedwines.com/cases/
https://audible-uk.custhelp.com/app/answers/detail/a_id/5527/~/what-are-the-different-membership-plans-audible-offers%3F/
https://www.puregym.com/membership-options/
https://hdbrows.com/salon-finder/
https://www.opiuk.com/wp-content/uploads/LW1792.CK-TREATMENT-MENU.pdf
https://www.thetanbox.club/
https://www.bidvine.com/deep-tissue-massage/price-guide
http://www.three.co.uk/Store/SIM/Plans_for_phones
https://www.microsoft.com/en-gb/p/xbox-live-gold/cfq7ttc0k5dj/000C
https://www.playstation.com/en-gb/explore/playstation-plus/join-ps-plus/
https://www.productsandservices.bt.com/broadband/
https://www.gov.uk/government/publications/uk-house-price-index-scotland-april-2018/uk-house-price-index-scotland-april-2018
https://www.ons.gov.uk/economy/inflationandpriceindices/bulletins/housepriceindex/april2018
Similar Articles