Meet The Team
Come meet our fantastic team! From the Directors to our administrative team. Find out more about everyone who is involved in making life easier and better for you.
Investing In People
At Just Mortgage Brokers, our aim is to help people find their next home whatever their circumstances or stage of life. Our team are trained to explore every avenue to assist you and adhere to strict customer service expectations, which is why we have such a high TrustPilot and Google Review rating. Speak to one of our experts today and see how we can help you.
Rana Miah
Rana has worked in financial services from 2003. Along with Just Mortgage Brokers Rana is also a director of a number of local mortgage brokerages.
Carl Shave
Carl has worked in financial services since leaving education and specifically the mortgage industry since 1993.   As a cofounder of Just Mortgage Brokers, he believes that good advice should be available to all, regardless of their circumstances.
Phil Scott
Phil Scott has been in the financial services industry since early 1992, having started with a large insurance company. In 1996, Phil went self employed as an Independent Financial Adviser before setting up Needham Market Home Financial in 1999. After four years, he decided to concentrate solely on mortgages and related insurances, and Just Mortgage Brokers was born.
Graham Hodgson
Graham has been working in the financial services industry since 1977 starting with Natwest Bank, before joining Ipswich Building Society in 1978 where he worked for 23 years. In this position, Graham gained experience in several roles including mortgage advisor, branch manager and personal financial planner. Graham partnered with Phil in 2001 and has since helped to oversee the expansion of Just Mortgage Brokers nationwide.
Amy Clark
Prior to joining Just Mortgage Brokers Ltd, Amy honed her customer services skills working for a major insurance company for over six years specialising in the motor and home policies sector.  She joined the team here at Just Mortgage Brokers, for a new challenge and with the ambition of wanting to become a leading mortgage adviser.
Gennaro Lachetta
Gennaro joined the Just Mortgage Ltd team in 2017 following his studies of business and economics at college. Gennaro joined the company seeing it as a great opportunity to gain work experience and look to gain knowledge within the mortgage industry.  He is keen to develop his skills with the ambition to one day becoming a mortgage adviser.
Natalie Quinton
Natalie's employer prior to joining Just Mortgage Brokers Ltd was a large familiar Building Society where she spent two and a half years.  It was here she gained her skills and a great knowledge of the financial services industry. Natalie has passed her CEMAP 1 qualification and seeks to learn more about the mortgage industry and be on route to becoming a fully qualified mortgage adviser.
Shane Finbow
Shane joined Just Mortgage Brokers Ltd in February 2014 as an apprentice. Since joining the company he has developed his skills and knowledge of the industry, using his experience of the administrative aspects of the mortgage application process to further his career.  Following the successful completion of his apprenticeship, Shane has obtained his CeMap qualifications and is now a respected adviser on the team.
Daniel Hodgson
Since joining in early 2014 Daniel has grown into a well-rounded mortgage adviser and integral member of the team, specialising in but not limited to helping clients with 'niche' situations such as adverse credit, self-employed / complex incomes, Tier 2 Visa's. Daniel prides himself on going the extra mile for his customers and finding a solutions where others cannot.
Lester Blaking
Lester began his career in financial services in 2008, initially working for one of the biggest building societies as a Customer Adviser. He studied for his mortgage qualifications before moving onto a national Building Society as a mortgage adviser in 2013. Since joining Just Mortgage Brokers in 2017, Lester has diversified from the mainstream and has built up knowledge on specialist mortgages.
Danielle Forster
Danielle had been working in the insurance industry for nine years before joining Just Mortgage Brokers. Looking for a change in career she has brought her wealth of experience in customer service to the company. In her current role as a mortgage qualifier, she ensures every client is dealt with professionally and with a personal approach. Danielle's aspiration for the future is to become a qualified mortgage adviser.
Joanna Everett
Joanna joined JMB in September 2018 and is an office administrator. Whilst developing her understanding of the mortgage process and expanding her knowledge, she is hoping to work towards becoming a mortgage qualifier. She is also aspiring to obtain her CeMap qualifications. Joanna previously worked in retail and also has a background in the insurance industry, so she appreciates the importance of creating a unique and memorable experience for each client.
Yasmin Scott
Yasmin has worked in the mortgage industry since 2014. Starting her career providing advice for one of the well known high street estate agents she joined Just Mortgage Brokers Ltd in 2016. Bringing her skills and knowledge, she has established herself as a valued member of the team.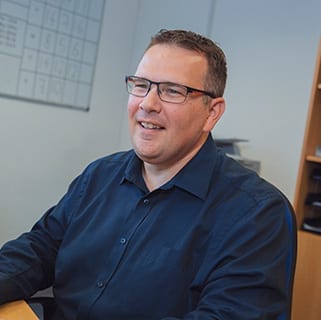 Adrian Gooding
Adrian joined Just Mortgage Brokers in early 2018, having worked in the financial services industry since 1999. Previously working for a large building society for a number of years he has gained a wealth of experience and in depth technical knowledge. Previous to this he was a mortgage broker for a local estate agency. Since joining JMB, he has enjoyed helping clients who may have experienced credit issues in the past or have other specialist borrowing related needs.